Professional Consulting
One-on-One and Group Training for Current and Aspiring Leaders
Develop and Enhance Your Leadership Skills
Be The Best Version of Yourself
Our Services
Heraty Management Services offers customized one-on-one and group training programs for those aspiring to a more challenging and fulfilling career. My training programs focus on the following three elements of developing and enhancing leadership skills:
Strengthening Self-Awareness & Self-Confidence
Enhancing Interpersonal Skills
Promoting Results-Oriented Leadership
MISSION + CULTURE + SKILLS = RESULTS!
Who Will Benefit?
Aspiring managers
Newly promoted supervisors
Middle managers looking for advancement
Anyone interested in enhancing their Leadership skills
Those seeking help in achieving goals in management
Entrepreneurs
What Our Clients are Saying
Testimonials
(Place the cursor on the testimonial to pause scrolling.)
What Our Clients are Saying
Testimonials
(Touch the testimonial to pause scrolling.)
Tim McKeever
Patrick is one of the best organizational development and performance management experts you will find. An expert in his field for decades, he has led organizations to succeed beyond their wildest dreams. He is able to help organizations identify barriers and obstacles, and implement strategies and change to overcome them with tremendous results. Those who work with Patrick are well on their way to greatness.
Niagara Falls Memorial Medical Center
VP, Human Resources
Andrea Augustyn
There is an obvious passion that is apparent when working with Pat Heraty. He has a wealth of knowledge and many experiences that he takes great joy and pride in passing on to others. If you need him, he is there. If you want to have a chat, he is there. One of the many great things about Pat Heraty is that he stays relevant with the times. Life and the way we do things is changing so rapidly and he is always there learning and growing. Mr. Heraty was a college professor of mine over 11 years ago and he was tough and demanded greatness. I appreciate that more than he knows! He is a great person with so much to offer and can bring so much value individually or to an organization.
Rosina Food Products, Inc.
Andrea Augustyn, Marketing Manager
Erika Ray
Patrick Heraty (a.k.a Professor Heraty), was an incredible supporter of my education and professional growth during my time at Hilbert College. He was one of my first business Professors at Hilbert and was always a great mentor to me inside and outside the classroom. Whether it was pushing me out of my comfort zone to grow as a leader or encouraging me to lead the business club my Freshman year, Professor Heraty was continually setting me up for success in the professional world. I learned a tremendous amount during my time spent with him such as professionalism, leading by example, and strategic thinking. I particularly enjoyed his highly recommended leadership books, which are still in my reading collection today! I am so lucky to have had a once-in-a-lifetime teacher like Professor Heraty that taught me so much and set me up for professional success as I grow in my Human Resources Management career.
Professor Heraty's vast knowledge and personal/professional experience will make him an amazing business consultant for any organization that is lucky enough to connect with him!
Logistic Dynamics
Human Resources Manager
Jessica Lynn Eodice
I have had the great pleasure of working with Professor Heraty since 2001. As a student, he was easy to listen to and learn from with his dry sense of humor and wit. He was constantly challenging our young minds, which made learning exciting. His expertise and connections helped me land my first role in medical sales. As an adult, he became more than a mentor, but a coach working with my life experiences and helping me to achieve the highest of sales achievements. Now he has created such a thirst for knowledge. Our focus has expanded to emotional intelligence and management. The journey continues!
Peripheral Intervention Oncology
Territory Manager
Suzanne Bracci
Patrick Heraty is a first-class consultant who has helped our organization clarify and achieve realistic, measurable goals in the areas of strategic planning, organizational development, and finance. If you are looking for an intelligent, personable consultant who is reliable and committed to seeing you to the next level of success and organizational stability, I highly recommend Patrick to you. He is not only a first-class consultant, he is a first-class human being.
Character Council of WNY
Educational Consultant, Motivational Leader, Humble Servant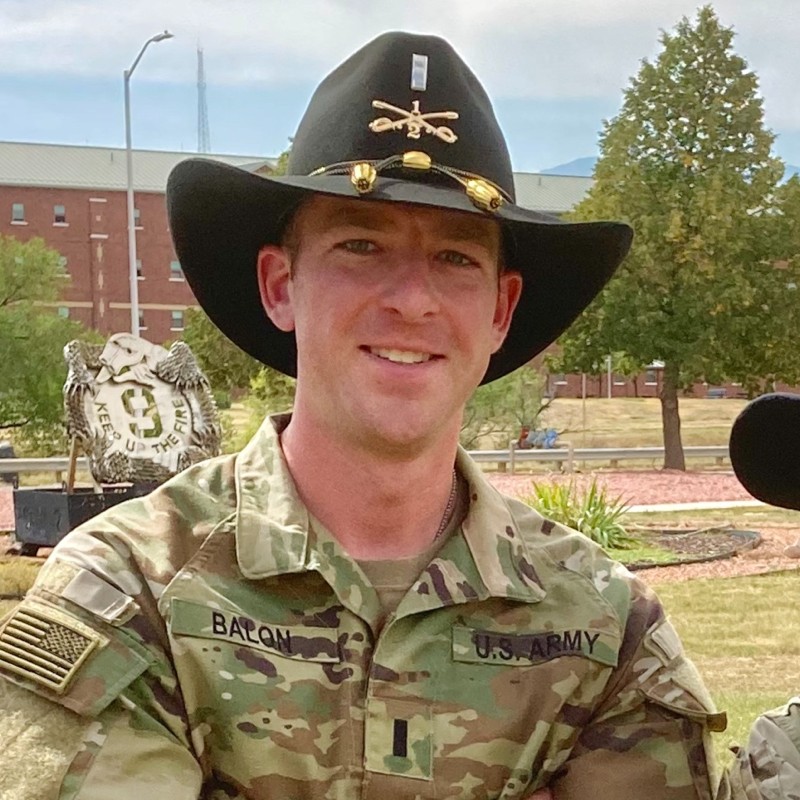 Chris Balon
I have known Patrick Heraty as a Professor and Student Club Advisor during my time at Hilbert College and he has been an extremely influential mentor to me in the years since graduating. His vast knowledge of business, strategy, leadership, and management combined with his professional consulting experience allowed him to be a one-of-a-kind teacher at Hilbert and I benefited greatly from his teaching and guidance. He prepared me very well for the challenges of the corporate world and later on in my second career with the US Army. There is no doubt that Patrick Heraty is a huge reason for any success I have achieved in my professional life. I would highly recommend him as a Consultant or Business Advisor in any capacity.
United States Army
Officer
Randy Surface
Early in my career and while attending college, Patrick was instrumental in my leadership development. I was accustomed to one way of leadership: the military. While the Marine Corps certainly provided me with many management and leadership traits, I needed to translate them into the corporate world. Patrick took a unique interest in me and fostered my growth by instructing, guiding, and using his own personal experiences on how great businesses and leaders thrive. Patrick was able to help refine my military leadership experience. I believe this to be the foundation of my current career as a leader within a US regional bank.
M&T Bank
Default Servicing Repossession Manager | Senior Vice President
Peter X. Bellanti
Patrick Heraty is a highly skilled business consultant. His ability and experience make him qualified to assist business entities in all stages of their development; including "start-up" ventures.
Amato, Fox & Company, CPAs
Senior Tax Manager
Adam Haker
Throughout my time at Hilbert College, I had the privilege of having Patrick Heraty as one of my business professors. I must say that Professor Heraty is one of the most knowledgeable individuals regarding the business world. The courses I took with Patrick were not just your average lectures. Patrick was able to use his own life experiences and share them with his students. His dedication and belief in leadership, ethics, strategy, and management are second to none. Patrick is an individual who will prepare you for the business culture and I can thank him for his help. He has been one of the leading factors in why I have continued my education to the graduate level. I am looking forward to carrying the values he has taught me and implementing them into future business organizations.
SpotOn
Sr. Sales Manager, Sports & Entertainment